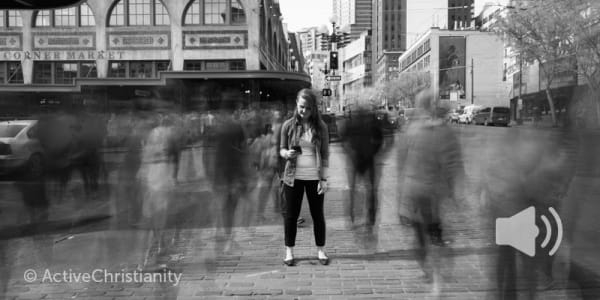 Should Christianity adapt to the world we live in today?
As the times change, should Christianity change with them?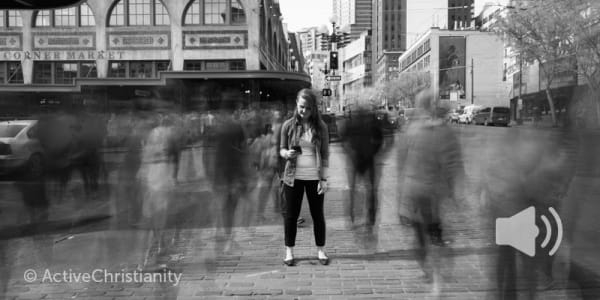 Should Christianity adapt to the world we live in today? Should a Christian feel guilty for wearing the latest fashion? Or using the newest technology? Should Christians avoid current trends, including sociological trends? These are reasonable questions, especially since cultural and technological shifts are occurring at a faster rate today than in any other era in history. How should Christendom adapt to today's society?
All things are lawful
At the center of Christianity is the calling that Paul writes about in 2 Corinthians 5:15: "And He died for all, that those who live should live no longer for themselves, but for Him who died for them and rose again."
When Jesus Christ has captured a believer's heart and interest, a whole new world opens up! It is no longer a matter of what he is allowed or not allowed to do; it becomes a matter of serving Him and His interests, and not our own.
Paul writes earlier in 1 Corinthians 10:23: "All things are lawful for me, but not all things are helpful. All things are lawful for me, but not all things edify."
All things become lawful only for those who have it in their hearts like Paul had it in his, that they are living only to please Him who died for us.
Is using the newest technology within boundaries for a Christian? That question can be answered by asking another: Am I living for Him? Am I serving the interests of Jesus Christ, or my own? If the answer is that I am serving His interests, then it is not only lawful, but it is profitable (helpful)! When one has made a calculated and deliberate decision to live only for Jesus, to please Jesus, a new inner voice speaks to him whether this new device or new app is profitable. It may be lawful, but is it profitable?
Live for Jesus!
Those who look at Christianity as merely a static set of standards, as ideals to live by, or as a culture with certain accepted outward norms, have completely missed what is most critical: that is to live for Him!
Should Christians clothe themselves in the newest fashions? Again, whom am I living for? When a disciple notices that he/she is mimicking something great in this world in order to gain approval or validation, then they see that they have stopped living for Jesus. Then the focus should not be turned on the article or style of clothing that is in question, but on whom I am living to please.
Paul writes to Titus, "To the pure, all things are pure, but to those who are defiled and unbelieving, nothing is pure; but even their mind and conscience are defiled." Titus 1:15.
There is a wonderful freedom that comes to those who are pure, and single-heartedly want to follow Jesus. They can use the modern things of the world without their hearts becoming defiled because everything they do, they do wholeheartedly as unto the Lord. (Colossians 3:23) Jesus has their hearts completely, and so God's Spirit can speak to them to show them where they are still living to please themselves or are otherwise minded. (Philippians 3:14,15). To those who want to be a Christian and yet have their interest in the things of this world, those very things cease being useful and become a snare and a curse. Their sensitivity to His voice wanes and their connection to Him grows superficial. Their inner man is not nourished because they are not serving Him only. Only the pure in heart see God and get this heavenly nourishment!
A concrete wall against sin
When it comes to manifest sin that is specifically condemned in the Scriptures and is yet accepted as normal behavior in the world (sexual immorality, unrighteousness, etc.), Christians are to be like a concrete wall!
"Therefore put to death your members which are on the earth: fornication, uncleanness, passion, evil desire, and covetousness, which is idolatry. Because of these things the wrath of God is coming upon the sons of disobedience." Colossians 3:5-6.
Christians should be unafraid to stand for God's laws, even if this means they are falsely branded as being "bigots." Christians are not old fashioned or prudes for believing and living God's commandments. The approval of people has no value when compared with the eternal worth of being obedient to God's laws and commandments. (Isaiah 40:6-8)
In short, one can safely navigate through these ever-changing times by giving oneself over to doing God's will. His still, small voice sets us straight in all of life's details when we are fully yielded and committed to Him. We experience freedom to please Him in all respects!
"That you may walk worthy of the Lord, fully pleasing Him, being fruitful in every good work and increasing in the knowledge of God." Colossians 1:10.
Hvis ikke annet er angitt, er siterte bibelvers hentet fra «Bibelen – Den Hellige Skrift i revidert utgave, 2007» (NB 88/07), utgitt av Norsk Bibel.